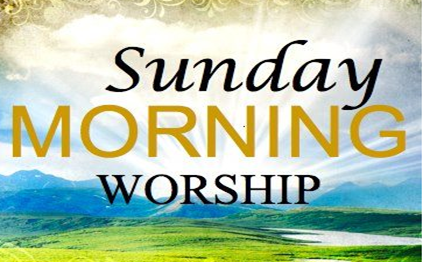 Order of Service

Waterside Benefice
Sunday Morning Worship
at 10:30 on 2 August

At All Saints' Church, Catfield
and on Zoom for those sheltering in their homes

Led by The Rt Revd Alan Winton
Bishop of Thetford
Thanks to the technological knowledge of Stephen Pitkethly and Diana Rackham

Organist: Ellie Hanton

Leader: Welcome to this time of prayer and worship and praise in the name of God, Father, Son and Holy Spirit.

HYMN: Be still for the presence of the Lord (not to be sung outloud)

Be still, for the presence of the Lord, the Holy One, is here;
Come bow before him now, with reverence and fear
In him no sin is found, we stand on holy ground.
Be still, for the presence of the Lord, the Holy One, is here.

Be still, for the glory of the Lord is shining all around;
he burns with holy fire, with splendour he is crowned:
How awesome is the sight, our radiant King of light!
Be still, for the glory of the Lord is shining all around.

Be still, for the power of the Lord is moving in this place;
He comes to cleanse and heal, to minister his grace.
No work too hard for him, in faith receive from him.
Be still, for the power of the Lord is moving in this place.

Leader: The night has passed away and the day lies open before us, let us pray with one heart and mind. As we rejoice in the gift of this new day, so may the light of your presence O God, set our hearts on fire with love for you, now and forever. Amen

Leader: Loving Father, we confess that we have failed you in thought, word and deed. We ask for your mercy and your help.

Father, we have sinned against heaven and against you, we are not worthy to be called your children. We turn to you again. Have mercy on us, bring us back to yourself as those who once were dead but now have life through Christ our Lord. Amen.

Leader: Make our hearts clean, O God

And renew a right spirit within us

Leader: May the God of love and power forgive us and free us from our sins. Heal and strengthen us by his Spirit and raise us to new life in Christ our Lord. Amen

The Collect of the Day: O almighty Lord and everlasting God, vouchsafe, we beseech thee, to direct both our hearts and bodies in the ways of thy laws and in the works of thy commandments, that through thy most mighty protection, both here and ever, we may be preserved in body and soul; through our Lord and Saviour Jesus Christ, who liveth and reigneth with thee, in the unity of the Holy Spirit, one God, now and for ever.
Amen.

Readings from the Bible by Judith Gardiner Catfield Church Warden

Genesis 32 22-31
Matthew 14 13-21

Talk – Bishop Alan

Affirmation of faith

I now ask you to affirm the faith into which Christians are baptised and in which we live and grow:-

Do you believe and trust in God the Father, who made the world?

I believe and trust in him.

Do you believe and trust in his Son, Jesus Christ, who redeemed mankind?

I believe and trust in him.

Do you believe and trust in his Holy Spirit, who gives life to the people of God?

I believe and trust in him.

This is the faith of the church

This is our faith, we believe and trust in one God, Father, Son and Holy Spirit.

Almighty God, keep us faithful to you and so make us ready for that day when the whole creation shall be made perfect in your Son, our Saviour Jesus Christ. Amen

Intercessions Written by Richard Reid (zoom member) and read by Mary Haslam Potter Heigham Church Warden

Leader: Together we say the prayer our Lord Jesus taught us

Our Father……

HYMN: Great is thy faithfulness

Great is Thy faithfulness, O God, my Father,
there is no shadow of turning with Thee;
thou changest not, thy compassions, they fail not;
as thou hast been thou forever wilt be.

Great is Thy faithfulness! Great is Thy faithfulness!
Morning by morning new mercies I see;
all I have needed thy hand hath provided—
great is thy faithfulness, Lord, unto me!

Summer and winter, and springtime and harvest,
sun, moon and stars in their courses above,
join with all nature in manifold witness
to thy great faithfulness, mercy and love.

Pardon for sin and a peace that endureth,
Thine own dear presence to cheer and to guide;
Strength for today and bright hope for tomorrow,
Blessing all mine, with ten thousand beside!

Blessing

Thank you for joining us today, please leave the church by following the exit signs, we ask you to be vigilant, observe social distancing and use the hand sanitiser when leaving the building.


Churches in the Benefice are now also open for individual prayer and reflection during the week.

For more details visit the church's webpage using the tab at the top of this page.
The following link to the Church of England website offers links to prayer resources, guidance and further information
Join in a service of Daily Prayer
The following link to the Church of England website offers the opportunity to join in a service of Daily Prayer which is available in both contemporary and traditional forms and for all times of day.
Supporting good mental health
Given the challenging times we are living in with coronavirus, the Church of England have updated their booklet supporting good mental health with new reflections and new resources. They seek to provide hope, reassurance and comfort.

Church of England on your Smart speaker
Access the Church of England with your Smart speaker for prayers, explanations of the Christian faith, location-based information about local church events and services, and more.

To get started, just follow the instructions for your device below

"Alexa, open the Church of England"
"Hey Google, talk to the Church of England"
Church of England
Facebook page

Follow the Church of England on its Facebook page to follow live services and events, and to receive regular prayer and guidance.
Online Daily Prayer
Click the link below to view an online copy of Morning and Evening Prayer on the Church of England website.
Easter Sunday Address
The Revd Catherine Dobson
Rural Dean St Benet at Waxham & Tunstead

Easter Sunday is a day of real celebration as we remember that through Christ's resurrection on that first Easter morning, the power of both sin and death have been broken.
Separation from God is no longer possible.
God is with us, through life, through death, in eternal life… ALWAYS.

As Jesus died, the curtain in the temple was torn in two, and the barriers that had previously separated God and humanity were overcome.

We live with Christ alongside us in every moment through his Spirit and in God's power.

This is wonderful news for us on any day, but especially this Easter when we are staying home, and not able to meet together with those outside our household - our friends and family.

And while staying at home has its challenges and frustrations, what we face in our beautiful corner of Norfolk is relatively easy in comparison with many.
I am sure we know of those in more densely populated areas for whom self distancing is more difficult, and our troubles pale into insignificance when looking at the pictures on TV of those in refugee camps in Calais or Lesbos.

And our thoughts and prayers are of course with those who are working in our hospitals to save the lives so many who are desperately ill.
I don't know whether you saw the chief nursing officer on the news who was talking about the ethos of Florence Nightingale who said that every patient should be given the best care possible, whether prince or pauper. Prince, Pauper or Prime Minister, for this is what the wonderful people who work in our NHS do day after day, shift after shift. They definitely deserve our applause each week and our daily prayers for strength and resilience.

Easter Sunday usually brings our churches filled with flowers and lilies in remembrance of those we have loved, and, as we remember Christ's defeat over death, we hold in our hearts those we have loved but see no longer, in sure and certain hope.

Hope is really what today is all about.
The Oxford English dictionary defines hope as 'to believe in something you want' or are promised 'to happen'.
We are people of Hope.
We are people who trust in God's promise.
And we know we can trust His promise, as we can experience God with us, Emmanuel, in this life, in this very day.
Whatever each day brings, God promises to be with us.

So until we can meet again, let's be hope-filled, even on those days when our spirits are low.
Let's rejoice in the gift of this new day, by discovering new skills, by getting done those things we have been putting off for ages, and by enjoying a different feel to our daily life.

The monastic tradition teaches of the importance of structure and rhythm to the day, and this is important to hold on to in these times.
There are plenty of resources for prayer first thing in the morning, at lunchtime, evening and night prayer so don't hesitate to get in touch if you would like some ideas.

As we continue to walk through this time, let us not let it define us.
Our God continues to be our strength and refuge, a very present help in times of trouble and the source of many blessings in each new day.
Our core calling as Christians, Jesus' greatest command for us to love God and to love our neighbour, has not changed.
We adapt to new situations, and have much to pray for, but our God is with us, now and holds us together as his people in communion with one another and with all people everywhere as we call upon his name.

So may God continue to give you strength and perseverance in faith, joy in discovering him at work, comfort in those times of darkness and peace in your hearts when the day's work is done.

Amen.


How to reach us
Revd Catherine Dobson
Rural Dean St Benet at Waxham & Tunstead
---------------

Phone

01692 650359

Facebook

Address

The Rectory
The Hill
Happisburgh
Norwich
NR12 0PW