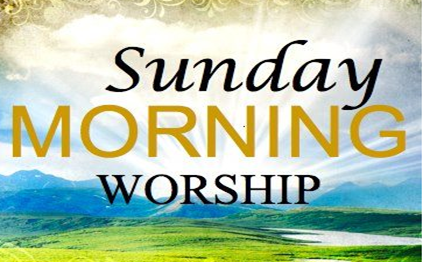 Zurch Order of Service

Waterside Benefice
Zoom Sunday Morning Worship
at 9:30 on 20 September
Trinity XV A

Led by Zephney Kennedy
Authorised Worship Assistant
Welcome in the name of God – Father, Son and Holy Spirit – to this time of worship and praise.

O Lord open our lips
and our mouth shall proclaim your praise.

Give us the joy of your saving help
and sustain us with your life-giving Spirit.

Let us praise God for God's faithfulness drawing inspiration from Psalm 105 reading it together.

Then God brought Israel out with silver and gold,
and there was no one among their tribes who stumbled.
Egypt was glad when they departed,
for dread of them had fallen upon it.
God spread a cloud for a covering,
and fire to give light by night.
They asked, and God brought quails,
and gave them food from heaven in abundance.
He opened the rock, and water gushed out;
it flowed through the desert like a river.
For God remembered his holy promise,
and Abraham, his servant.
So he brought his people out with joy,
his chosen ones with singing.
He gave them the lands of the nations,
and they took possession of the wealth of the peoples,
that they might keep God's statutes
and observe his laws.

Loving God, we confess that we have failed you in thought, word and deed.
We ask for your mercy and your forgiveness.

All Father, we have sinned against heaven and against you;
we are not worthy to be called your children.
We turn to you again.
Have mercy on us;
bring us back to yourself as those who once were dead but now have life through Christ our Lord. Amen.

May the God of love and power forgive us and free us from our sins, heal and strengthen us by his Spirit
and raise us to new life in Christ our Lord. Amen.

Hymn: 739 WHEN MORNING GILDS THE SKIES
led by John and Lynda Savage.

1. When morning gilds the skies
my heart awaking cries,
may Jesus Christ be praised.
Alike at work and prayer
to Jesus I repair:
may Jesus Christ be praised.

2. The night becomes as day
when from the heart we say:
may Jesus Christ be praised.
The powers of darkness fear
when this sweet chant they hear:
may Jesus Christ be praised.

3. In heaven's eternal bliss
the loveliest strain is this:
may Jesus Christ be praised.
Let air and sea and sky
from depth to height reply:
may Jesus Christ be praised.

4. Be this while life is mine
my canticle divine:
may Jesus Christ be praised.
Be this the eternal song
through all the ages on:
may Jesus Christ be praised.

THE COLLECT OF THE DAY: together

God of glory,
Defend your Church from all false teaching
And give to your people knowledge of your truth
that we may enjoy eternal life
In Jesus Christ our Lord. Amen.

Prayer for Understanding:

Tell us, o God, what is good
and what you require of us
for we forget so soon.
This we pray through your son, our Living Saviour. Amen.

(Omitted Reading – Exodus 16:1-15.)

Reading: Exodus Philippians 1:21-30
read by Ken Grapes.

For to me, living is Christ and dying is gain. If I am to live in the flesh, that means fruitful labour for me; and I do not know which I prefer. I am hard pressed between the two: my desire is to depart and be with Christ, for that is far better; but to remain in the flesh is more necessary for you. Since I am convinced of this, I know that I will remain and continue with all of you for your progress and joy in faith, so that I may share abundantly in your boasting in Christ Jesus when I come to you again.

Only, live your life in a manner worthy of the gospel of Christ, so that, whether I come and see you or am absent and hear about you, I will know that you are standing firm in one spirit, striving side by side with one mind for the faith of the gospel, and are in no way intimidated by your opponents. For them this is evidence of their destruction, but of your salvation. And this is God's doing. For he has graciously granted you the privilege not only of believing in Christ, but of suffering for him as well—since you are having the same struggle that you saw I had and now hear that I still have.

Reading: Matthew 20:1-16
read by Peter Wall.

For the kingdom of heaven is like a landowner who went out early in the morning to hire labourers for his vineyard. After agreeing with the labourers for the usual daily wage, he sent them into his vineyard. When he went out about nine o'clock, he saw others standing idle in the market-place; and he said to them, "You also go into the vineyard, and I will pay you whatever is right." So they went. When he went out again about noon and about three o'clock, he did the same. And about five o'clock he went out and found others standing around; and he said to them, "Why are you standing here idle all day?" They said to him, "Because no one has hired us." He said to them, "You also go into the vineyard." When evening came, the owner of the vineyard said to his manager, "Call the labourers and give them their pay, beginning with the last and then going to the first." When those hired about five o'clock came, each of them received the usual daily wage. Now when the first came, they thought they would receive more; but each of them also received the usual daily wage. And when they received it, they grumbled against the landowner, saying, "These last worked only one hour, and you have made them equal to us who have borne the burden of the day and the scorching heat."But he replied to one of them, "Friend, I am doing you no wrong; did you not agree with me for the usual daily wag. Take what belongs to you and go; I choose to give to this last the same as I give to you. Am I not allowed to do what I choose with what belongs to me? Or are you envious because I am generous?"So the last will be first, and the first will be last.'

Message by ZK

Creed:

I ask you to affirm the faith into which Christians are baptised and in which we live and grow.

Do you believe and trust in God the Father who made the world?
I believe and trust in him.

Do you believe and trust in Jesus Christ who redeemed humankind?
I believe and trust in him.

Do you believe and trust in the Holy Spirit who gives life to the people of God?
I believe and trust in him.

This is the faith of the church.
This is our faith. We believe and trust in one God, Father, Son and Holy Spirit. Amen.

Intercessions
led by Christine Wall.

Lord's Prayer (Contemporary language).

Our Father in heaven,
hallowed be your name,
your kingdom come,
your will be done,
on earth as in heaven.
Give us today our daily bread.
Forgive us our sins
as we forgive those who sin against us.
Lead us not into temptation
but deliver us from evil.
For the kingdom, the power,
and the glory are yours
now and for ever. Amen.

Hymn: 461 MY JESUS, MY SAVIOUR
led by Steven Pitkethly.

My Jesus, my Saviour,
Lord, there is none like You.
All of my days I want to praise
The wonders of Your mighty love.
My comfort, my shelter,
Tower of refuge and strength,
Let every breath, all that I am,
Never cease to worship You.

Shout to the Lord all the earth, let us sing
Power and majesty, praise to the King.
Mountains bow down
And the seas will roar
At the sound of Your name.
I sing for joy at the work of Your hands.
Forever I'll love You, forever I'll stand.
Nothing compares to the
Promise I have in You.

Blessing: Go in peace to love and serve the Lord.

In the name of Christ. Amen.
The Grace of our Lord Jesus Christ,
the love of God and the fellowship
of the Holy Spirit be with us all evermore. Amen.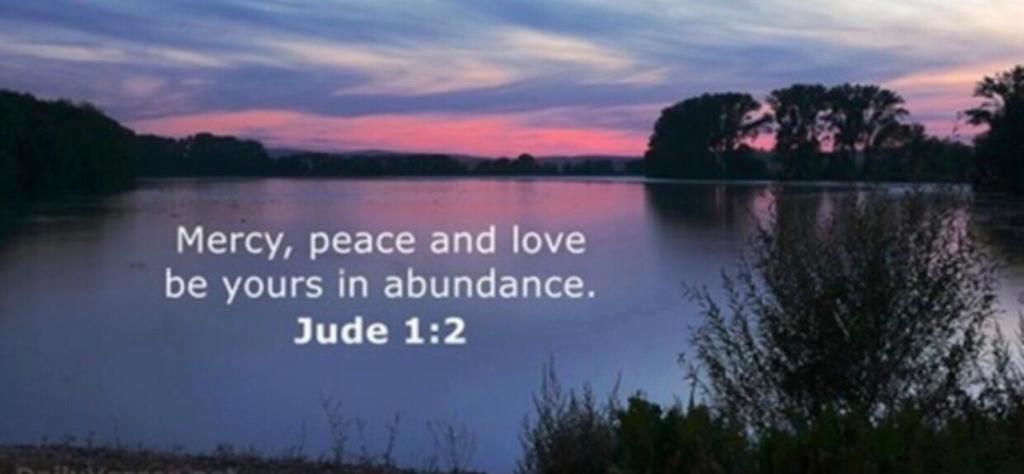 Churches in the Benefice are now also open for individual prayer and reflection during the week.

For more details visit the church's webpage using the tab at the top of this page.
The following link to the Church of England website offers links to prayer resources, guidance and further information
Join in a service of Daily Prayer
The following link to the Church of England website offers the opportunity to join in a service of Daily Prayer which is available in both contemporary and traditional forms and for all times of day.
Supporting good mental health
Given the challenging times we are living in with coronavirus, the Church of England have updated their booklet supporting good mental health with new reflections and new resources. They seek to provide hope, reassurance and comfort.

Church of England on your Smart speaker
Access the Church of England with your Smart speaker for prayers, explanations of the Christian faith, location-based information about local church events and services, and more.

To get started, just follow the instructions for your device below

"Alexa, open the Church of England"
"Hey Google, talk to the Church of England"
Church of England
Facebook page

Follow the Church of England on its Facebook page to follow live services and events, and to receive regular prayer and guidance.
Online Daily Prayer
Click the link below to view an online copy of Morning and Evening Prayer on the Church of England website.
Easter Sunday Address
The Revd Catherine Dobson
Rural Dean St Benet at Waxham & Tunstead

Easter Sunday is a day of real celebration as we remember that through Christ's resurrection on that first Easter morning, the power of both sin and death have been broken.
Separation from God is no longer possible.
God is with us, through life, through death, in eternal life… ALWAYS.

As Jesus died, the curtain in the temple was torn in two, and the barriers that had previously separated God and humanity were overcome.

We live with Christ alongside us in every moment through his Spirit and in God's power.

This is wonderful news for us on any day, but especially this Easter when we are staying home, and not able to meet together with those outside our household - our friends and family.

And while staying at home has its challenges and frustrations, what we face in our beautiful corner of Norfolk is relatively easy in comparison with many.
I am sure we know of those in more densely populated areas for whom self distancing is more difficult, and our troubles pale into insignificance when looking at the pictures on TV of those in refugee camps in Calais or Lesbos.

And our thoughts and prayers are of course with those who are working in our hospitals to save the lives so many who are desperately ill.
I don't know whether you saw the chief nursing officer on the news who was talking about the ethos of Florence Nightingale who said that every patient should be given the best care possible, whether prince or pauper. Prince, Pauper or Prime Minister, for this is what the wonderful people who work in our NHS do day after day, shift after shift. They definitely deserve our applause each week and our daily prayers for strength and resilience.

Easter Sunday usually brings our churches filled with flowers and lilies in remembrance of those we have loved, and, as we remember Christ's defeat over death, we hold in our hearts those we have loved but see no longer, in sure and certain hope.

Hope is really what today is all about.
The Oxford English dictionary defines hope as 'to believe in something you want' or are promised 'to happen'.
We are people of Hope.
We are people who trust in God's promise.
And we know we can trust His promise, as we can experience God with us, Emmanuel, in this life, in this very day.
Whatever each day brings, God promises to be with us.

So until we can meet again, let's be hope-filled, even on those days when our spirits are low.
Let's rejoice in the gift of this new day, by discovering new skills, by getting done those things we have been putting off for ages, and by enjoying a different feel to our daily life.

The monastic tradition teaches of the importance of structure and rhythm to the day, and this is important to hold on to in these times.
There are plenty of resources for prayer first thing in the morning, at lunchtime, evening and night prayer so don't hesitate to get in touch if you would like some ideas.

As we continue to walk through this time, let us not let it define us.
Our God continues to be our strength and refuge, a very present help in times of trouble and the source of many blessings in each new day.
Our core calling as Christians, Jesus' greatest command for us to love God and to love our neighbour, has not changed.
We adapt to new situations, and have much to pray for, but our God is with us, now and holds us together as his people in communion with one another and with all people everywhere as we call upon his name.

So may God continue to give you strength and perseverance in faith, joy in discovering him at work, comfort in those times of darkness and peace in your hearts when the day's work is done.

Amen.


How to reach us
Revd Catherine Dobson
Rural Dean St Benet at Waxham & Tunstead
---------------

Phone

01692 650359

Facebook

Address

The Rectory
The Hill
Happisburgh
Norwich
NR12 0PW